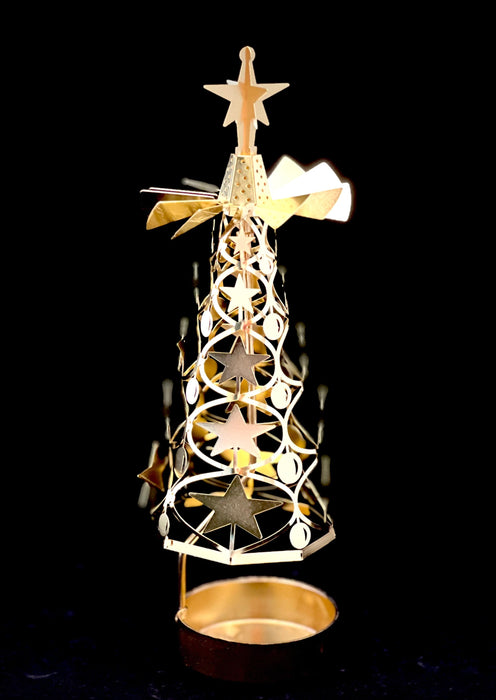 The Star Christmas Tree (NEW!)
A holiday tree that is flocked by stars of varying sizes..it comes alive when a lighted tealight is placed under it. One by one, the stars come to life as the tree starts to turn in a clock-wise direction.
The base plate can hold tea lights, plus the candle carousel comes with its own gift-ready box, perfect for the gift-giving season. For full effect, we recommend slightly lifting the stars around the tree so that the light from the tealight shines through the rotating tree.
Additional product info:
Dimensions(assembled): 2.5 inches x 2.5 inches x 6 inches

Material: Iron + Aluminum

Color: Gold

Each package includes 1 base, 1 stand, and 1 butterfly tree.

Package does not include tealight.

Total weight with packaging: 5 ounces
Recommended Tealight Pairing: Candy Cane, Christmas Tree, and Gingerbread
Free Shipping on all orders.