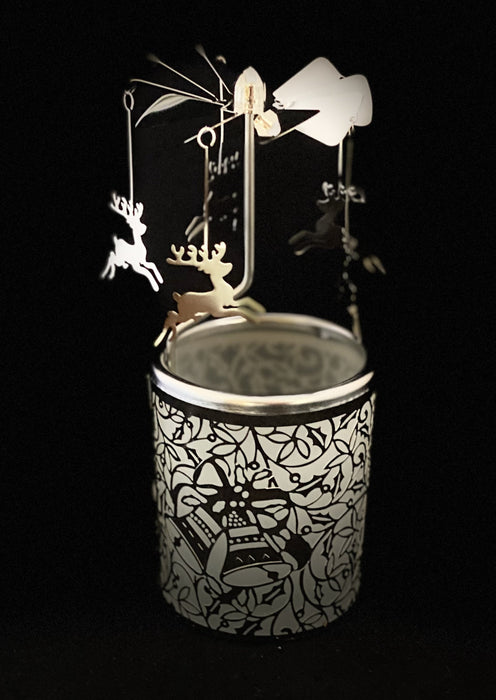 Wrap around design featuring holiday tree, holiday candles and holiday bells in silver. The glass votive base can fit tea lights, mini candles, and votive candles. The rotary blade features five reindeers that come to life when a tea light is placed inside the base.

Compatible with regular Tea Lights and our Mini Candles (1 oz).
Additional product info:
Dimensions (assembled): 2.5 inches x 2.5 inches x 6.5 inches

Material: Iron + Aluminum

Color: Silver

Each package includes 1 frosted votive base, 1 stand, 1 rotary blade, and 5 ornaments with hooks.

Package does not include tealight or mini candle.

Total weight with packaging: 10.3 ounces
Recommended Tealight Pairing: Candy Cane, Gingerbread, Christmas Tree, Peppermint Mocha
Recommended Mini Candle Pairing: Princess, Pink Champagne, and Magical Unicorn

Free Shipping on all orders. Always.