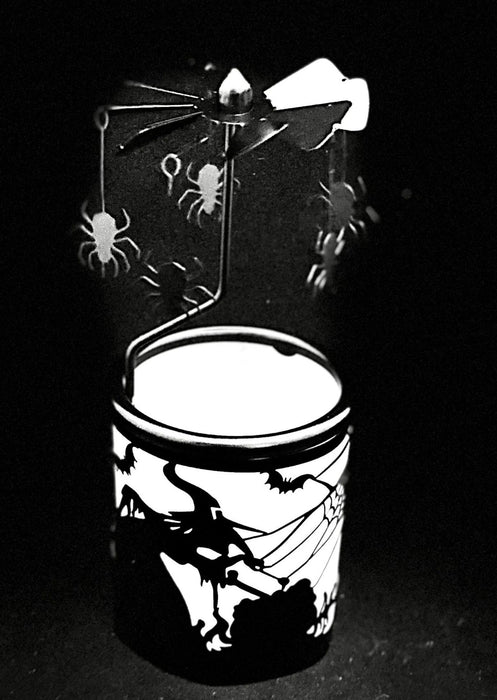 The votive glass base shows a spooky scene showing a witch hovered over a cauldron in a graveyard as an owl watches. Five spiders dangling from the rotary blade completes this Halloween look and comes to life when a lit mini candle or tealight is placed inside the votive glass.
Compatible with regular Tea Lights and our Mini Candles (1 oz).
Additional product info:
Dimensions (assembled): 2.5 inches x 2.5 inches x 6.5 inches

Material: Iron + Aluminum

Color: Black

Each package includes 1 frosted votive base, 1 stand, 1 rotary blade, and 5 ornaments with hooks.

Package does not include tealight or mini candle.

Total weight with packaging: 10.3 ounces
Recommended Tealight Pairing: Apple, Pumpkin, Oakmoss/Amber
Recommended Mini Candle Pairing: Apple, Greenwood, Pumpkin
Free Shipping on all orders. Always.