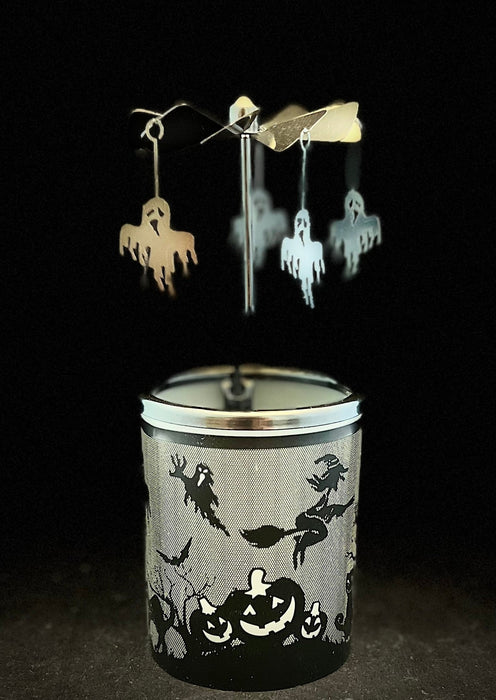 In today's mainstream media, ghosts are represented by flying white sheets with a rounded top and squiggly bottom with a couple of eyes carved out at the top. Did you know that this probably came from the fact that back in the day, the dead were wrapped in burial shrouds rather than coffins when they were buried?
The glass votive base shows a spooky graveyard flanked by black cats and flying witches and bats, while five flying ghosts hover above. 
Additional product info:
Dimensions (assembled): 2.5 inches x 2.5 inches x 6.5 inches

Material: Iron + Aluminum

Color: Black

Each package includes 1 frosted votive base, 1 stand, 1 rotary blade, and 5 ornaments with hooks.

Package does not include tealight or mini candle.

Total weight with packaging: 10.3 ounces
Recommended Tealight Pairing: Oakmoss/Amber, Pumpkin, and Witch's Brew
Free Shipping on all orders. Always.