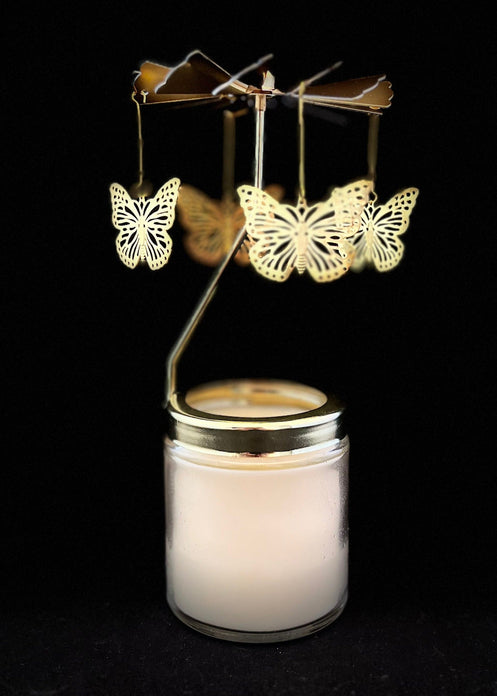 The Monarch Butterflies - Candle Topper (NEW!)
The Monarch butterfly is probably the most famous of all the butterfly families. They have colorful patterns, and, every year, their migration pattern has attracted curious families and individuals to watch them start their journey. Four little golden butterflies flock the rotary blade of this candle carousel. It's as if they are waiting for a few more of their friends to join them before they fly away to some magical place.
Additional product info:
Dimensions (assembled): 5.5 inches x 3.5 inches x 3 inches

Material: Iron + Aluminum

Color: Gold/Brass

Package includes 1 base, 1 stand, 1 rotary blade, and 4 ornaments with hooks.

Package does not include candle.

Total weight with packaging: 3.5 ounces
Recommended Candle Pairing (Small, 2oz or Medium, 4oz): Balance, Relax, Restore
Free Shipping on all orders.