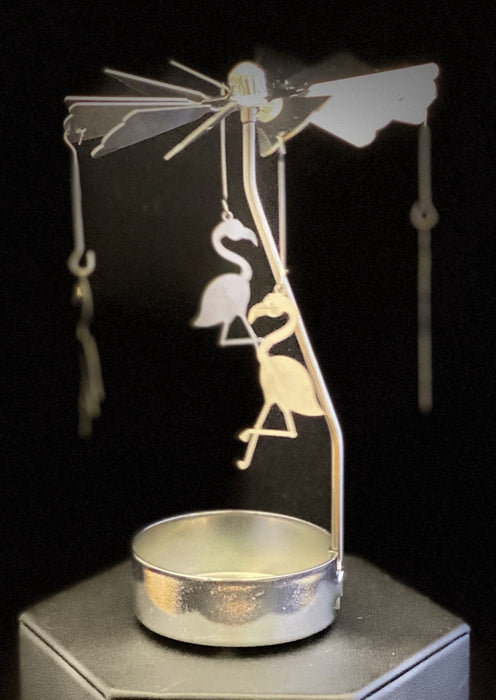 Pink flamingos are born white, so why are they pink? Because of their diet. Flamingos primarily get their color from shrimp. That's why their feathers turn pink as they grow up. Four flamingos flock this carousel, as if chasing each other endlessly.
Compatible with regular tea lights.
Additional product info:
Dimensions (assembled): 5.5 inches x 3.5 inches x 3 inches

Material: Iron + Aluminum

Color: Silver

Package includes 1 base, 1 stand, 1 rotary blade, and 4 ornaments with hooks.

Package does not include tealight.

Total weight with packaging: 3.5 ounces
Recommended Tea Light Pairing: Lavender, Apple, Honeysuckle
Free Shipping on all orders. Always.