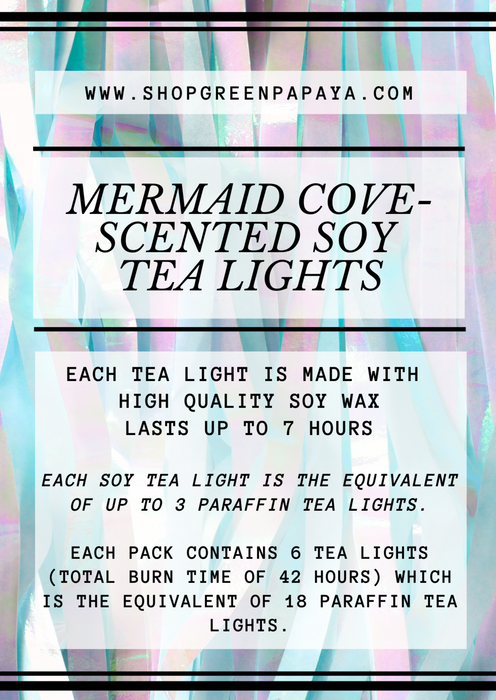 Mermaid Cove Scented Soy Tea Light
Mermaids need no introduction, they are part of lores and songs and modern day stories. Legend has it, they live deep in the ocean and they come to the surface once in a while to observe...and hangout at their favorite cove. Tealights are infused with marine mineral oil with notes of seaweed, cucumber, coconut, and amber.
Each natural soy tea light burns up to 3x longer than a regular paraffin tea light because of our unique formula. Included in each packet are 6 tea lights with a burn rate of up to 42 hours or more, which is the equivalent of buying 18 regular paraffin tea lights. By buying our tea lights, you are saving more while using a natural soy product that burns cleaner and much longer.