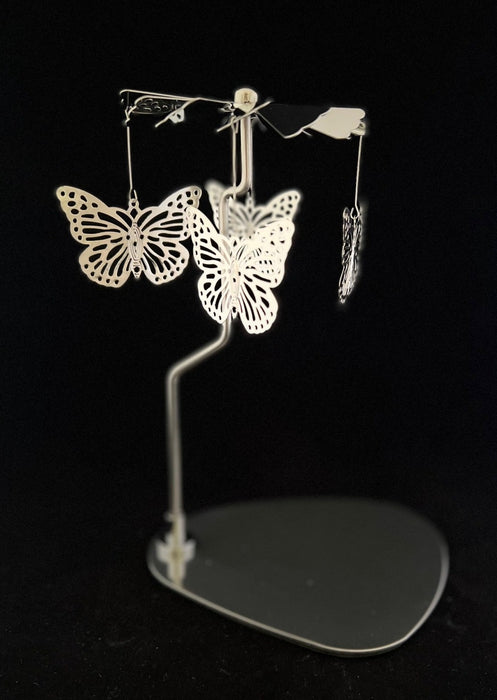 Butterflies are known to be a symbol of rebirth, hope, and change. Its ability to float upon a light breeze and still be able to direct its course with its own wings is a mystery. Four butterflies flock this midi-sized candle carousel. The metal base is flat (rounded-edge triangular shape) and can accommodate larger candle jars. Metal base also comes with padding to protect surface.
 Additional product info:
Dimensions (assembled): Base = 5.5 inches x 4 inches, Height = 7 inches

Material: Metal

Color: Silver

Package includes 1 metal base with padding on the bottom to protect surface, 1 magnetic stand, 1 rotary blade, and 4 ornaments with hooks

Package does not include candle.

Total weight with packaging: 10 ounces
Recommended Candle Pairing (2 or 4 ounce jars): Good Morning Sunshine, I am Fabulous, Lucky Bamboo, Singapore Gardens
Free Shipping. Always.